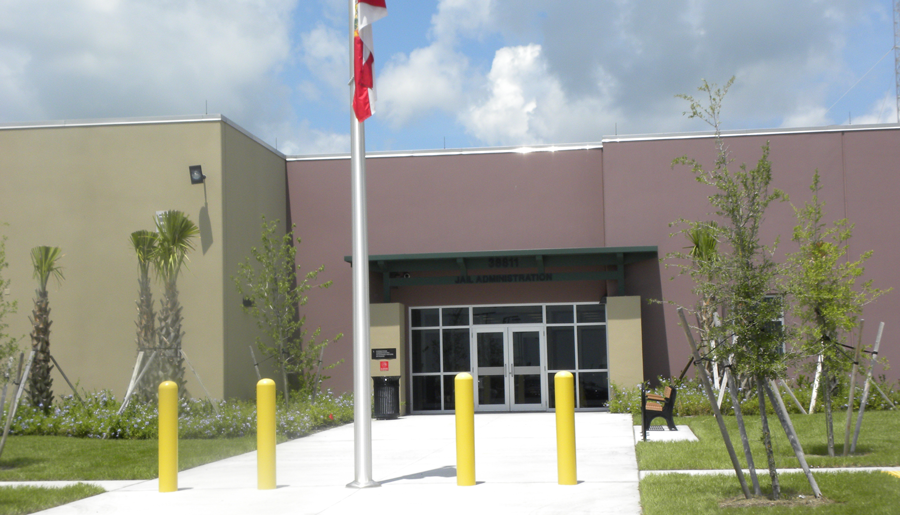 Address: 38811 James Wheeler Way,
Belle Glade, Fl., 33430

Main Phone:
(561) 712-2971
The West Detention Center is located in Belle Glade, Florida, forty-five miles west of PBSO Headquarters in West Palm Beach. Originally constructed in 1983, the West Detention Center has undergone several expansions, the most recent being a 72 million dollar expansion/ renovation project that was completed on April 9, 2011. The facility houses all custody levels including minimum, medium, and maximum custody inmates and has a total bed capacity of 998 inmates. The facility is staffed with one hundred and eighty-eight corrections professionals of various ranks and titles.
The West Detention Center is a program-oriented facility with the majority of its housing being operated under the concept of direct supervision. Inmates are encouraged to participate in various program activities such as the "Another Way" Drug educational program, religious services, and self-improvement educational programs. Through ongoing partnerships with various community providers, the facility also provides reentry services to assist those inmates who are transitioning back into the community.
Another notable feature of the West Detention Center is its video visitation program. This program allows for the visiting of inmates via live video feeds from one of our public visitation centers. Additional information about this service and the location of the visitation centers can be found under the jail info link on the PBSO home page.
On behalf of the men and women of the West Detention Center, thank you for visiting our web page.
Should you have any questions or comments about the facility, please contact us at our main phone line.
.