Greetings,
My name is Capt. Craig Turner, and I am honored to have been assigned as the Commander of District 18-Westlake. I have worked in Law Enforcement since 1998. I began my career with the Flagler County Sheriff's Office and have worked for the Palm Beach County Sheriff's Office since 2000.  I have served in several different roles throughout my career including community policing, property crimes, Violent Crimes Division and SWAT. I have also served in the Army National Guard and Army Reserves until my retirement in 2014 after 24 years of service. I have a Bachelor's Degree from Florida Atlantic University in Criminal Justice Studies and a Master's Degree from Florida State University in Criminal Justice Administration.  I look forward to building a relationship with the community as the City of Westlake grows.
District 18 is staffed with 5 Road Patrol Deputies.  In addition, the district receives support from the Traffic Division, K-9, Aviation and Community Policing.  The PBSO District 18 headquarters is located in the county building at 200 Civic Center Way, Suite 300, Royal Palm Beach.
We have an obligation to achieve results and are firmly committed to our stated goal of "providing the finest possible law enforcement services to those who reside in and visit our community."  Should you ever need to contact me, please feel free to do so.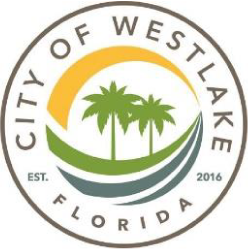 Contact Info:
Main Phone:
(561)687-6800
Fax: 561-687-6828
200 Civic Center Way, ste. 300,
Royal Palm Beach, FL 33411
Office open Mon – Fri 8 am to 4 pm
Community Resources & Links
Active Shooter Training Video
In light of the tragic events, we want to remind everyone what they can do during an Active Shooter situation.
Latest News in District 18:
Upon arrival, deputies located two adult males deceased from apparent...
read more