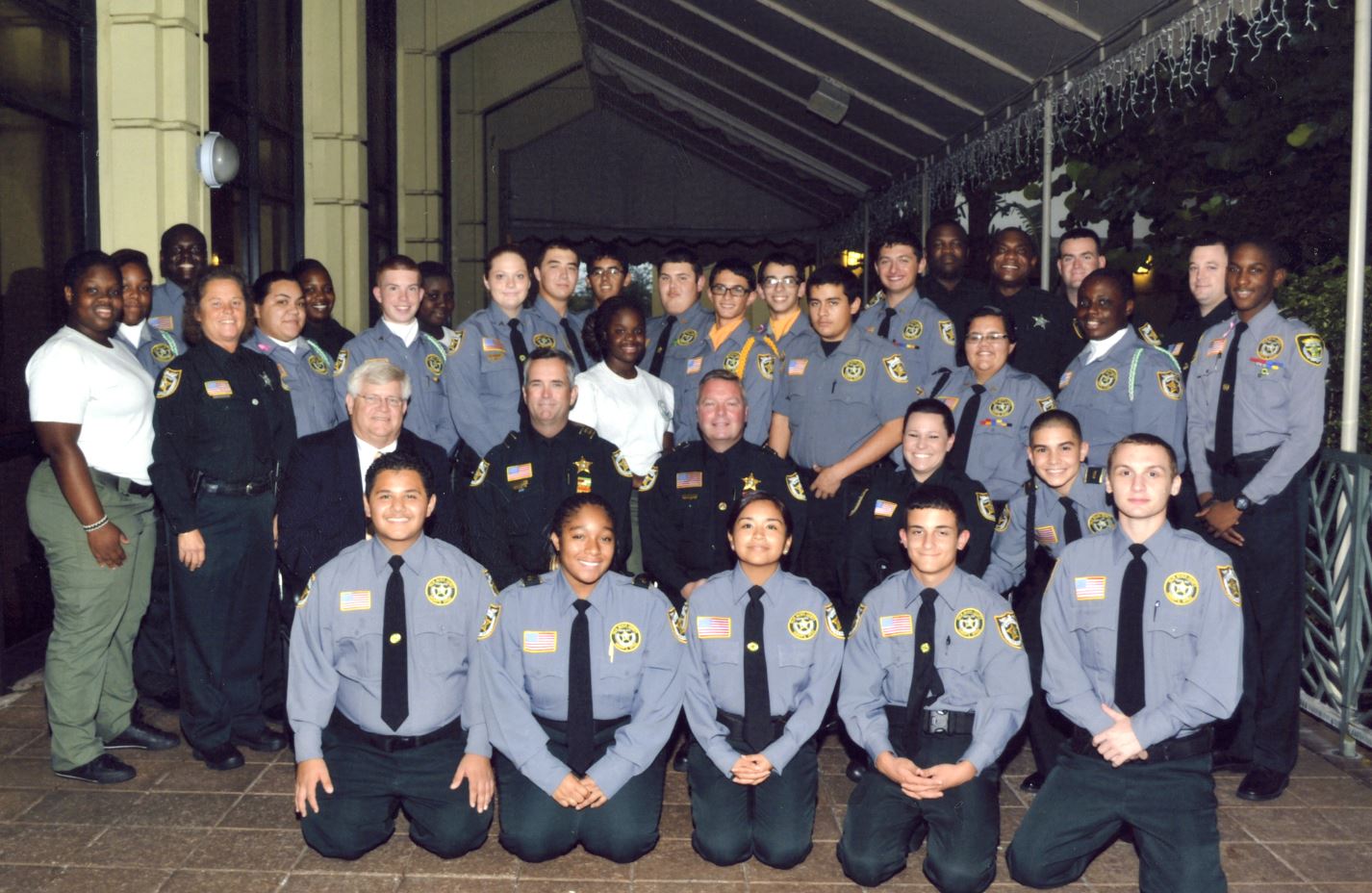 What is Exploring?
The Palm Beach County Sheriff's Office Explorer and Junior Explorer Programs are chartered through Boy Scouts of America and are designed for young men and women between the ages of 14 and 21 (11-14 for Junior Explorers), who are interested in law enforcement training, community service and recreation programs. When you become a member, we hope to broaden your outlook on law enforcement as a career.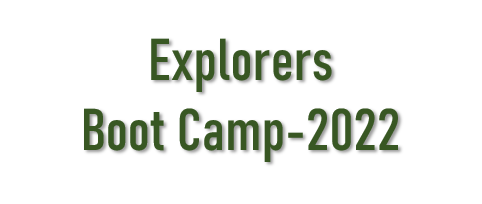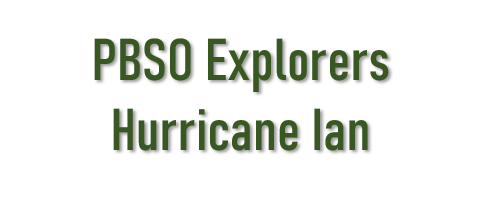 Training
An Explorer has the opportunity to learn firsthand about various aspects of law enforcement. They are required to attend a basic academy. The subjects of study include:
Accident Investigation
Arrest Techniques
First Aid
Traffic Stops
Fingerprinting
Physical Training
Firearm Safety
Patrol Procedures
Crime Scene Investigation
Traffic Control
Crime Prevention
Honor-Color Guard
Community Involvement
Explorers participate in numerous community service events throughout Palm Beach County. They assist with traffic control, bicycle rodeos, fingerprinting small children and many other activities.
Activities
The Sheriff's Office Explorers meet weekly. They also attend the Florida Sheriff's Explorer Association Delegates Meetings and compete in events such as traffic stops, accident investigations, crime prevention and pistol competition.
Delegate Conferences are three times per year throughout the State of Florida
One State Conference a year in that year's hosting county.
National Conference every other year.
Explorer Boot Camp twice a year & Jr. Explorer Fun Camp once a year.
Annual Fun Trip.
Many tours of Federal, State, and local law enforcement agencies.
Join Us
Age: Explorer: 14-21 years old Jr. Explorer: 11-14 years old
Citizenship:   Must be a citizen of the United States and be of good moral character.
Education:   Must meet the academic requirements set forth by the Palm Beach County Sheriff's Office each grading period. Explorers must be enrolled in high school and upon graduation must be enrolled in some type of academics.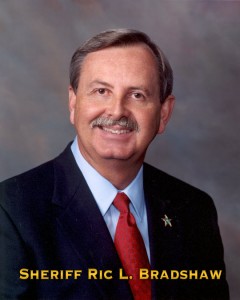 A Message from Sheriff Ric Bradshaw
As Sheriff of Palm Beach County, I am dedicated to involving the young people in our community in programs which will build character, increase self-esteem and teach citizen skills. The Palm Beach County Sheriff's Office Law Enforcement Explorer and Junior Explorer Programs are designed to provide our youth with these skills. It gives them an opportunity to participate in community service activities, making Palm Beach County safer for all of it's citizens. Joining the Explorer or Junior Explorer Program will be a wonderful experience and I extend my personal invitation for you to become a member!
Contact us for more information:
Palm Beach County Sheriff's Office
Community Services – Explorers
2601 S. Military Trail, ste.29
West Palm Beach, Florida 33415
Ph: (561) 644-9649
Fax: (561) 432-1377
Belle Glade – Explorers
38840 State Road 80
Belle Glade, Florida 33430
Ph: (561) 996-4888
Mid-Western – Explorers
200 Civic Center Way
Royal Palm Beach, Florida 33411
Ph: (561) 687-6814