Welcome to the Palm Beach County Sheriff's Office website for District 10 – Town of Lake Park. I am Captain Tom Gendreau and it is an honor to once again serve the residents, businesses and visitors of this great community as the District Commander.
I was born and raised in Massachusetts and moved to Florida in 1991.   I was hired as a Reserve Police Officer by the Town of Lake Park in 1992 and started full-time in 1993.  I served the citizens of Lake Park until 2001 when the Lake Park Police Department merged police services with The Palm Beach County Sheriff's Office.
I have worked in many areas of law enforcement during my career including Narcotics, Investigations, and Internal Affairs.
I am a graduate of the University of Louisville's Southern Police Institute's Command Officer's Development Course.  I earned my Bachelor's Degree in Public Administration from Barry University and my Masters in Criminal Justice from California Coast University.
My priority as District Commander is to serve and protect all citizens equally; I firmly believe that working together is the key to success.  Forging a strong bond between deputies and the community they serve enhances safety and security for all who live, work or visit the Town of Lake Park.  My service philosophy is rooted in problem-solving/community-oriented policing.  Being transparent and available for the needs of the community is paramount to being connected and in tune to citizens' concerns.
District 10, Town of Lake Park is located in the northern portion of Palm Beach County and is bordered by the municipalities of North Palm Beach, Riviera Beach, and Palm Beach Gardens. The Town of Lake Park known as the "Jewel of the Palm Beaches" encompasses two and a half (2 1/2) square miles with approximately 10,000 residents and is comprised of single-family homes, rental properties, and numerous businesses. Lake Park also features an old Florida-style downtown area located on historic Park Avenue and the newly constructed Lake Park Harbor Marina.
The Palm Beach County Sheriff's Office through a contractual arrangement provides law enforcement services to the Town of Lake Park and has a total staffing level of 23 personnel, consisting of one (1) Captain, four (4) sergeants, seventeen (17) deputies one (1) administrative secretary and one (1) Law Enforcement Aide. Additionally, the Palm Beach County Sheriff's Office makes available other resources to the town such as aviation, crime prevention, crime scene, emergency response team, investigations, K9, marine enforcement, etc.
Thank you for taking the time to visit this site. If you have any ideas to share or need any assistance, feel free to contact me at gendreaut@pbso.org 
Sincerely,
Captain Tom Gendreau
Community Resources & Links
Active Shooter Training Video
In light of the tragic events, we want to remind everyone what they can do during an Active Shooter situation.
Latest News in District 10: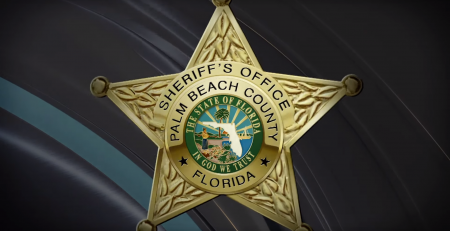 This month's edition of our monthly series, "Behind the Star"...
read more