In December 2021, Sheriff Bradshaw created the Professional Compliance Bureau with the intention of maintaining the highest level of service to the citizens of Palm Beach County. The Professional Com­pliance Bureau consists of the Division of Internal Affairs, the Training Division, and Staff Inspections:
Internal Affairs Division
The primary function of the Division of Internal Affairs is the receipt, processing, and investigation of complaints made against employees of the Palm Beach County Sheriff's Office. When a complaint is received, every effort is made to ensure a thorough, timely, and fair investigation of the allega­tion(s) contained in the complaint. The openness of the agency in the acceptance of a complaint is a principle element of professionalism and community responsiveness. All complaints are processed and reviewed by the Division of Internal Affairs and submitted to the Sheriff of Palm Beach County for review and final disposition.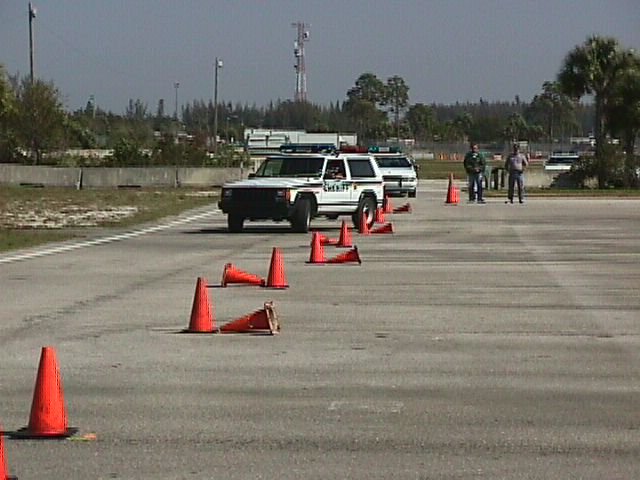 Training Division
The Training Division has a multitude of responsibilities and is committed to providing the best training possible to the 4,000+ employees of the Sheriff's Office. Classroom and practical training are administered through In-Service classes, along with additional internal and external specialty classes offered to all Sworn Law Enforcement, Corrections personnel, and civilian employees as well. Our employees are committed to protecting and serving the community and upholding our guiding principles of Professionalism, Respect, Integrity, and Fairness.
The PBSO Training Division has established a reputation of excellence in the law enforcement com­munity. We have hosted local agencies at our facilities for individualized training and international police forces as well. The PBSO Training staff is constantly striving to improve and advance their skill set by following the latest trends in law enforcement training, equipment, and tactics.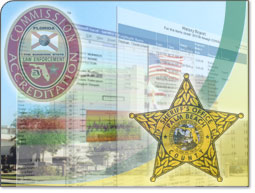 Staff Inspections
The Palm Beach County Sheriff's Office was initially accredited by the Com­mission on Florida Law Enforcement Accreditation in June 2000, successful­ly achieving reaccreditation every three years since. In October 2021, the Sheriff's Office received its 7th reaccreditation with Excelsior Rec­ognition. Excelsior Recognition is only granted to agencies that have continuously adhered to the standards over five reaccreditation cycles. The Staff Inspections/ Accreditation Unit manages the pro­cess for the agency, maintaining proof of compliance and the general orders system. Staff inspectors conduct inspections of the various functional units of the Sheriff's Office to assure com­pliance with both general orders and accreditation standards. Through this process, the citizens of Palm Beach County are assured they are served by one of the most professional law enforcement agencies in the United States.