Welcome to the Palm Beach County Sheriff's Office District 1 website. I would like to take this opportunity and introduce myself as the District 1 Commander. My name is Patrick Johnson and it is an honor and privilege to serve the constituents within the unincorporated geographical area of West Palm Beach. I have lived in Florida most of my life besides the deployments to foreign countries while serving in the military. I have been in law enforcement for over 25 years. I spent 4 years as a Law Enforcement Specialist in the United States Air Force and began my civilian law enforcement career with the Boynton Beach Police Department in 1995. I worked as a Road Patrol Officer and in the Tactical Unit addressing street-level narcotics and left the Boynton Beach Police Department to join the Palm Beach County Sheriff's Office in 1997. Since that time, I have worked in the following capacity: Road Patrol Deputy; Organized Crime Bureau – Narcotics Agent; Road Patrol Supervisor; Supervisor in Narcotics; Watch Commander; District 1 Executive Administrative Officer; and Executive Administrative Officer Internal Affairs.  I attended the Southern Police Institute Administrative Officers Course (S.P.I. #122), the Florida Department of Law Enforcement Senior Leadership Program (S.L.P. #15), and the Senior Management Institute for Police (PERF) as well as numerous advanced leadership courses. I have a B.A. in Criminal Justice from Columbia Southern University and am currently working on my Masters in Criminal Justice.
District 1 is located at the Palm Beach County Sheriff's Office headquarters building which is located at 3228 Gun Club Road. The district is comprised of 146 personnel, which are allocated as follows: 1 Captain; 1 Lieutenant; 14 Sergeants; 95 Patrol Deputies; 11 Detectives; 2 Office Support Supervisors; 8 Community Service Aides; 7 Transcriptionists; 1 Crime Analyst; 4 Clerical Support Personnel, 1 Law Enforcement Aid and 1 Part-time Cadet.
District 1 is comprised of 53 square miles and has a documented population of approximately 130,000 residents. Historically, this patrol district has handled the greatest number of calls for service, which is normally in excess of 140,000 calls per year. As part of the community, the deputies and employees of the Palm Beach County Sheriff's Office District 1 – West Palm Beach are committed to assisting citizens in improving their quality of life. We accomplish this by empowering our deputies through the philosophies and practices of community policing which encourages our deputies to work with the communities we serve.
Thank you for visiting our website. Please feel free to contact me or my executive officer at (561) 688-3600 for any questions, concerns, or compliments you have regarding our services or staff. I look forward to working with you.
Sincerely,
Captain Patrick Johnson
Commanding Officer -District 1
Community Resources & Links
Active Shooter Training Video
In light of the tragic events, we want to remind everyone what they can do during an Active Shooter situation.
Latest News in District 1: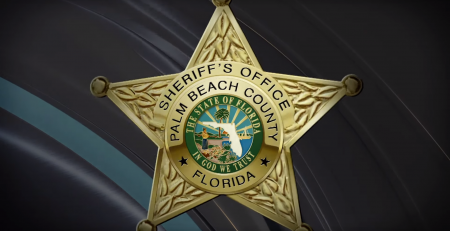 This month's edition of our monthly series, "Behind the Star"...
read more